The Art of Horticulture
natural dyed hand spun wool yarn and roving | acorn, avocado, beetroot, black bean, golden rod, indigo, marigold, yellow onion skin, red cabbage
With Love,
Mother Nature
Barbara L. Kuhlman Scholarship Exhibition
Process Sketchbook
to capture the natural female form, "Mother Nature" was created by taking a 365 degree body scan of a live model, then splicing the scan into laser cut foam layers, which were then built together from her feet to the top of her head.
Hand Work
hand dyed wool roving, wet felted stones, and needle felted mushrooms
Notions
Fungi-like buttons, moss and fungi-like trims, goose biot feather grass
Following the female form up from the strong-but- soft base to the protective canopy above her head, the audience can appreciate both the strength and fragility of Mother Nature.
Handmade Form
A model was body scanned and her digital form was spliced. Laser cut sections of foam were then stacked on support dowels to build her up. Her hands and feet are 3D printed.
Laser cut leaves create the canopy of foliage overhead.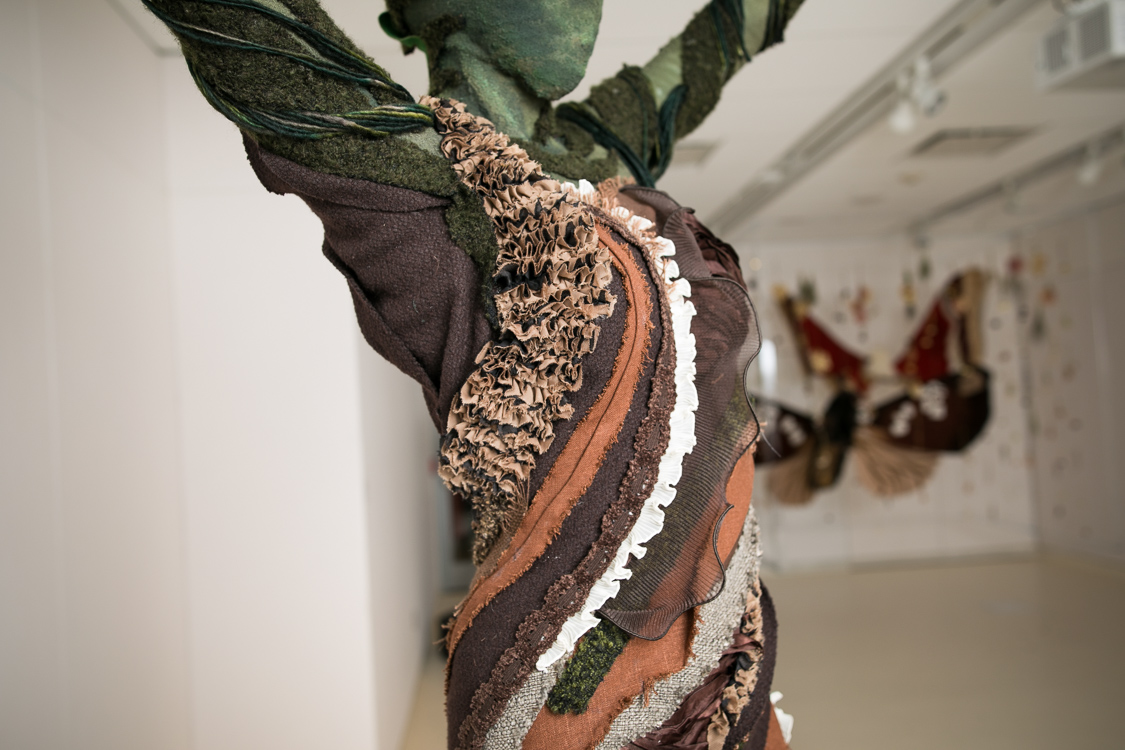 Handmade flowers from laser cut daisy petals and leaves with wool balls for centers.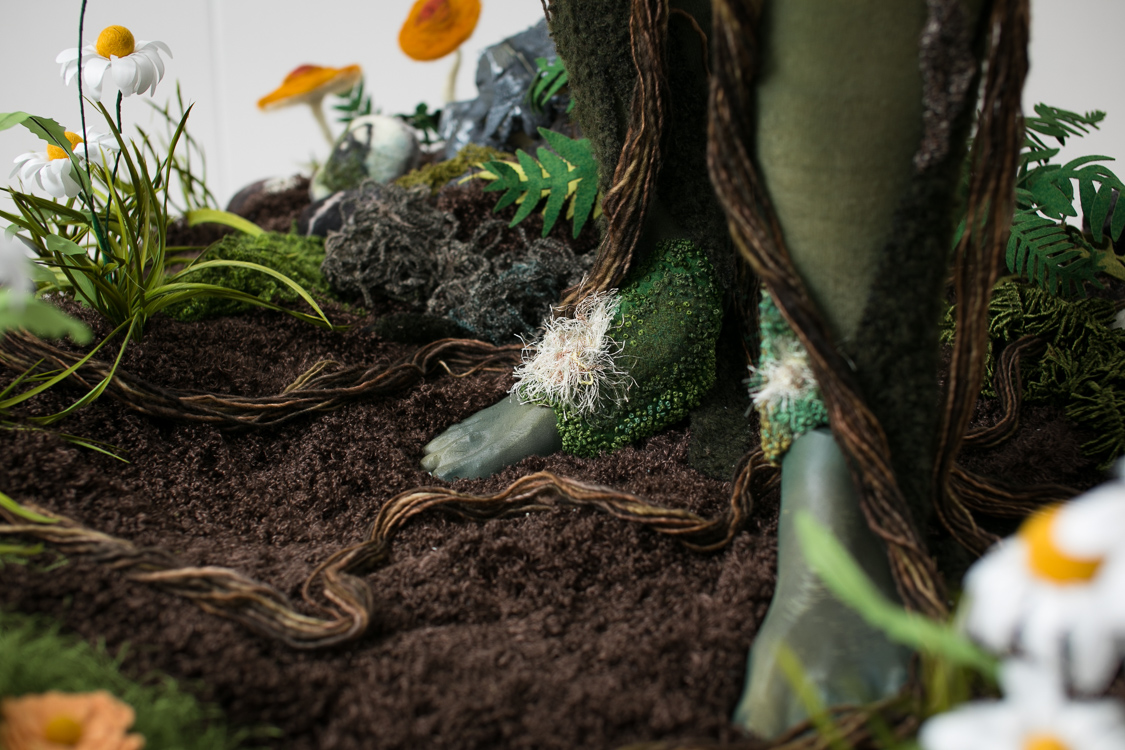 3D printed feet with hand embroidered moss patches and wool yarn roots.
Buttercups and wildflowers laser cut in felt and chiffon.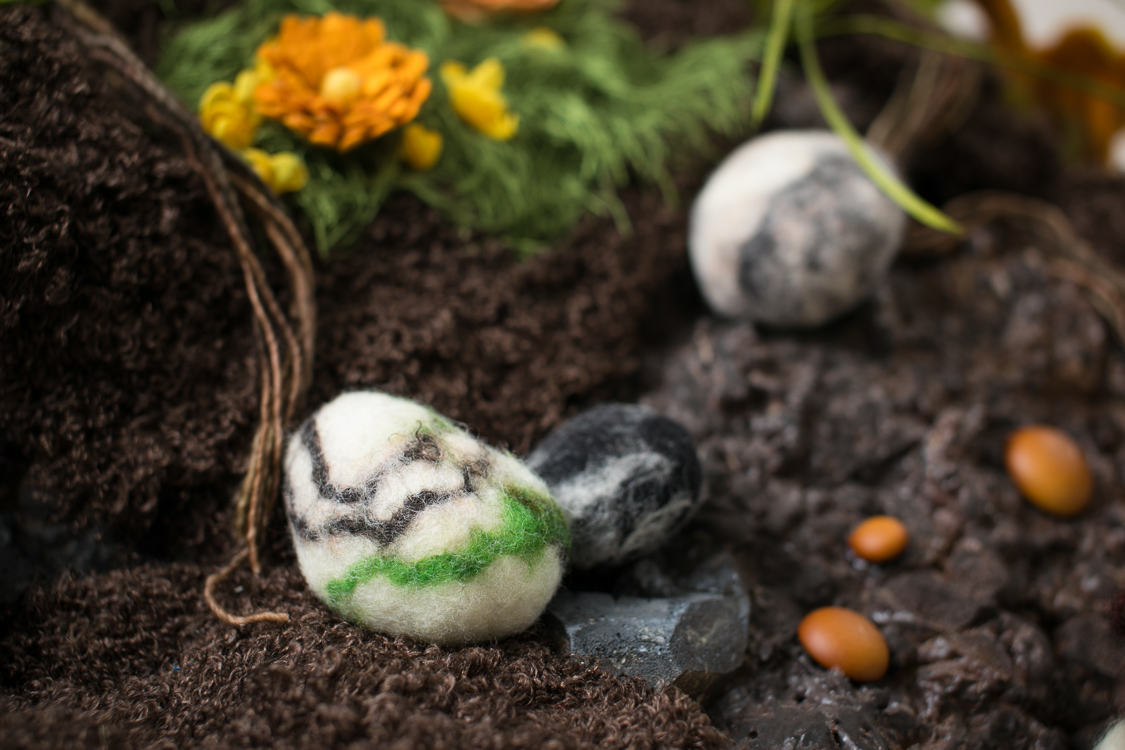 The base is chicken wire and spray foam which was carved into rocks and then hand painted for detail.